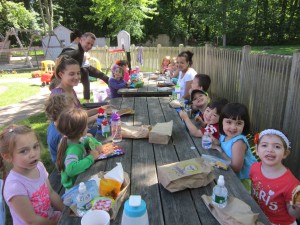 Join us for some fun in the sun each day of camp with exciting theme activities, water play, arts & crafts, sports and exploring the wonders of nature.
Our camp is open to all Preschoolers ages  3, 4, & 5 year olds. Sign up for one or two weeks.  Students currently in a 3 and 4 year old class will come Monday- Friday from 9:00 am to 1:00 pm.  Pack a snack & lunch and get ready to play, discover and learn!
****** Spaces are limited!  Please call the main office at 203-454-8646 for more information.